Whereas it was my first time attending, it was most certainly not a first for most of the attendees of the 4th Edition of the annual 'Tugende Mu Kikadde' event.
This was heavily evident with how majority of the revelers stayed on theme; with their retro outfits; from head to toe that brought back them olden days back to life. In line with keeping the tradition of the event, the red carpet itself was well decorated with vintage cars, radio and television cassettes from back then, and a setup of Uganda's oldest and most rewarded beer;- Nile Special.
Kikadde music lovers from all Corners of Uganda and age are flooding Kampala Serena Hotel to be part of this musical experience .#TugendeMuKikadde pic.twitter.com/17feO7iYhQ

— The Annual Tugende Mu Kikadde (@mukikadde) December 3, 2022
The MTN Uganda-supported event loosely translates to "Back to Roots" and was started as a way of celebrating Uganda's golden times' artistes who dominated the music industry in Uganda in early 1970's, 1980s, 90s and early 2000.
Happening for the first time in two years due to the pandemic, Saturday night saw the Victoria Hall at the Kampala Serena Hotel fill to the brim as 'Tugende Mu Kikadde' underwent there.
Among the highlights of the show were the hosts who were; Straka Mwezi; a bubbly renowned late-night TV show host of WBS TV then alongside Amooti Omubalanguzi; from the legendary hit TV comedy show 'Side Mirror'.
The Oldies Party is officially started and our Hosts Tonight are the legendary Amooti Omubalanguzi and Straka Baiby straight from the old times #TugendeMuKikadde pic.twitter.com/HBJ4kxc7kL

— The Annual Tugende Mu Kikadde (@mukikadde) December 3, 2022
The Abeeka Band set the tone with their performance of 1957 classic "Send Me The Pillow", among other records.
This 1940's inspired event also saw attendees enjoy and sing along with contemporary performances as they sang along to Ziggy Dee's Mic, and Kabuye Sembogga early 2000s hit 'Onyambanga'. To the disdain of many was Akiiki Romeo who belted out a chain of his hit songs in an invigorating performance; he was dancing too.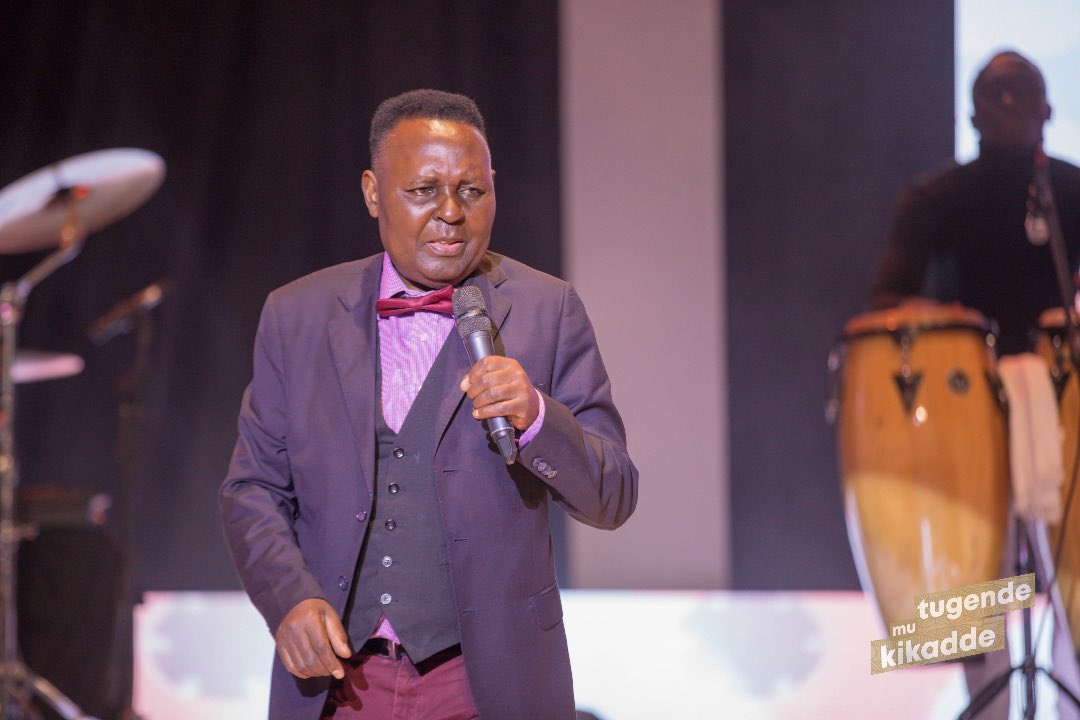 Thereafter was the lady of the moment; who has been in her bag since time memorial; Betty Mpologoma who gracefully hit the stage in a bright red attire, and left revelers asking for more with her scintillating set that included tracks; "Londa Enamba", and "Teli Police" where she was joined by Dr. Tee to perform.
As it was approaching 11 PM, Lady Mariam who is most renowned as "Mariam Tindatine" opened with her game-changing song "Sirikusula', and then wrapped it up on a high by adding some spice of Kitaguro (a traditional dance) from the Western part of Uganda as she sang for fans their favorite record by her "Tindatine".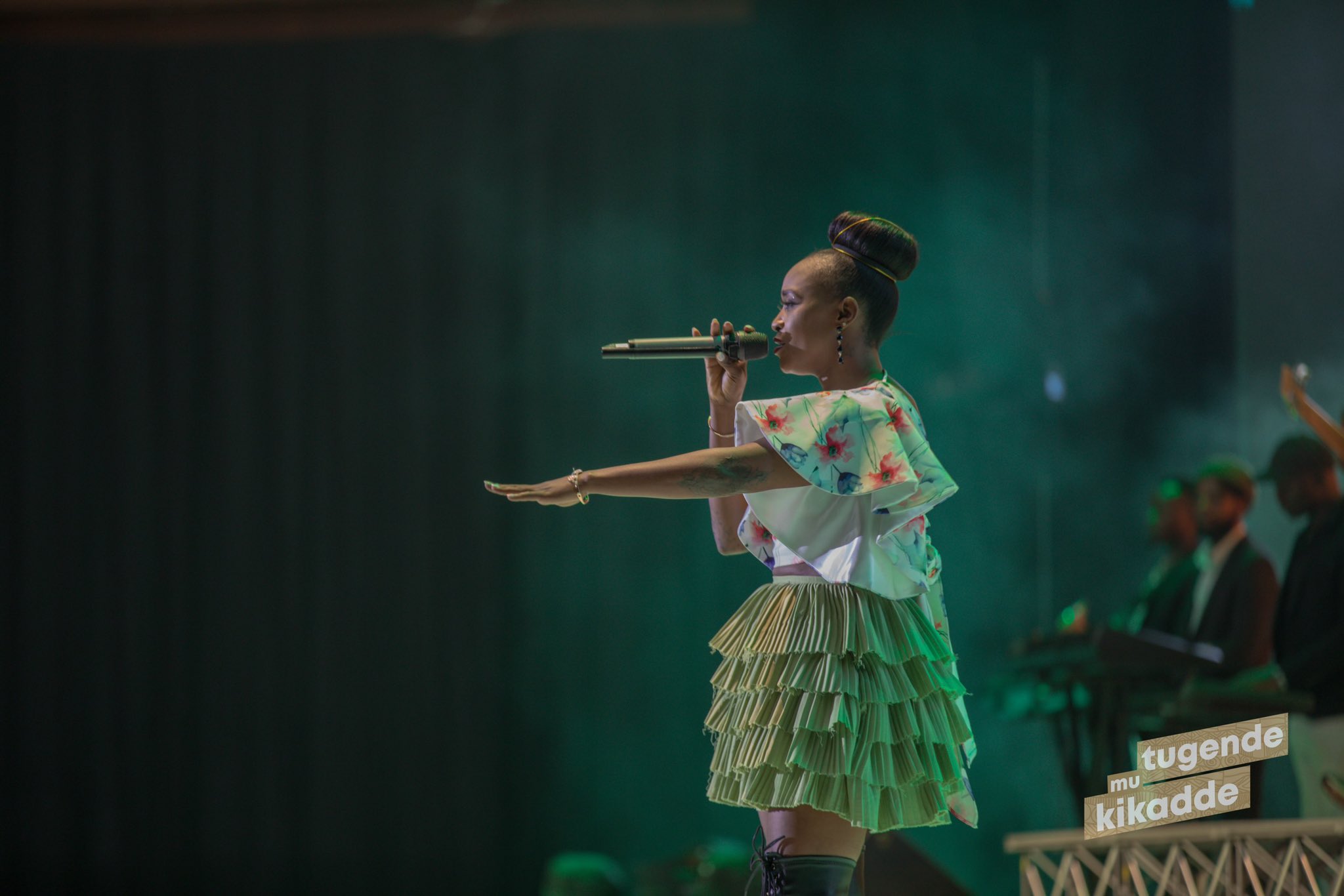 Eddy Yawe who was in the company of Carol Nantongo, didn't disappoint as he serenaded attendees with his timeless banger "Leka Tukigaale".
While walking and bonding with the audience, Sweet Kid brought out his A- Game as a vocalist, performer, and person of the people. Songs like 'Sili Kyuka', Sanyu Wange', Mama Brendah' and Kisaati were among the many he did justice to at the event.
Between the breaks were mixes composed of oldies like David Lutalo's 'Kapapala', 'Wipolo', and others.
The night's most anticipated performing act Abdu Mulaasi keep it a hundred as he not only came with energetic choreographers but literally recreated the "Swimming Pool" music video on stage; talk of a passionate performance. He had earlier opened with the 'Best Man" song and "Farm".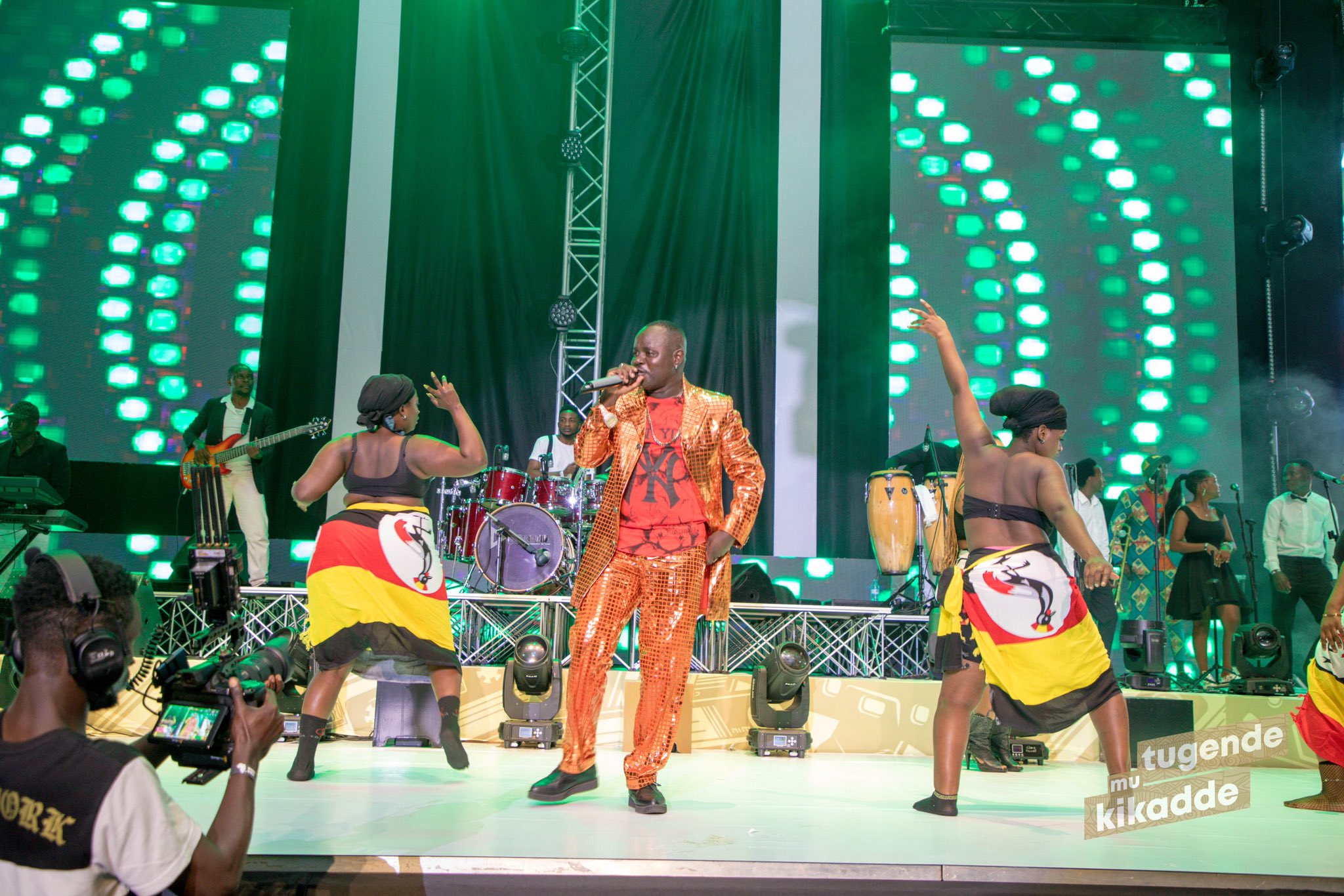 To crown the event was Chance Nalubega who made a grand entrance with her "Usha Ban Dat" energy; setting the whole building ablaze with chants. From "Abateesi", Kale Mama, and others, Nalubega surely got the people singing along word for word. Talk of saving the best for last.
Part of the proceeds from the vintage show are also always directed to a charity cause and for this year as part of the organizer's humanitarian programs at heart. This year's was to support and empower the Elderly communities under the Elderly Network Foundation (ENF) to claim their rights, challenge discrimination, and overcome poverty so they can lead dignified lives across urban and rural Uganda.
In case you missed Tugende Mu Kikadde, plan to be there next year.